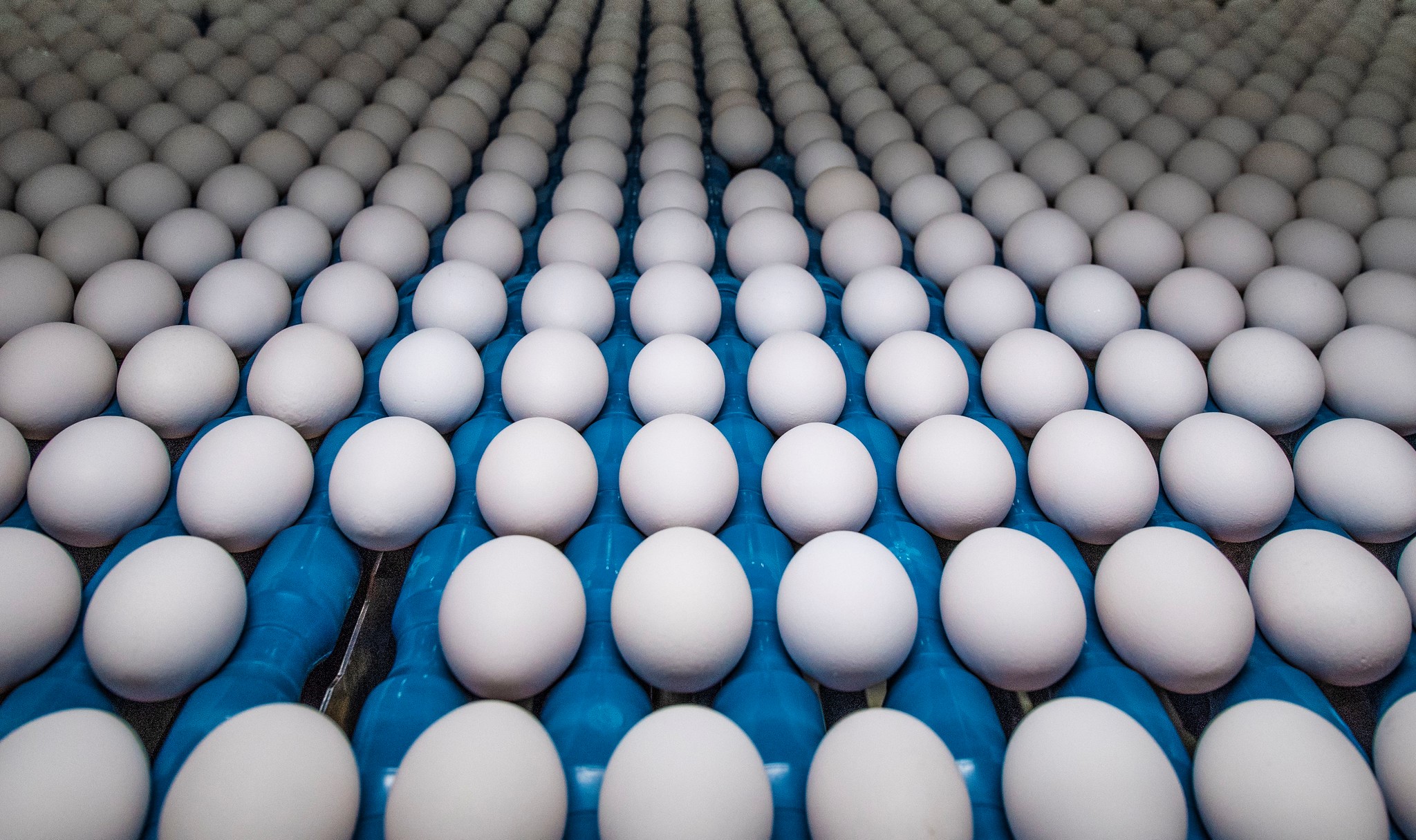 Gov. Gretchen Whitmer's Executive Order closing restaurants to on-premise consumption as a COVID-19 risk mitigation effort, means 51% of the meals normally consumed outside of the home, will need to be prepared at home. Supply chains have felt the ripple effect, as the state's food processing industry has expanded hours of operation and redirected product processing and production, such as eggs, to consumer-friendly packaged products. (Photo, courtesy USDA)
Escalated consumer purchases of many basic grocery items — in response to COVID-19 emergency orders temporarily closing Michigan restaurants for dining in — has taxed the logistical food supply chain throughout the state.
Gov. Gretchen Whitmer's Executive Order issued earlier this week required all places of public accommodation, including restaurants, closed to the public for on-premises consumption until March 30 to mitigate the spread of COVID-19, protect the public health, and provide essential protections to vulnerable Michiganders.
It's also forced the food processing industry to expand hours of operation and redirect product processing and packaging that would have normally been destined to food service establishments as bulk goods to consumer-friendly packaged products, according to Michigan Farm Bureau President Carl Bednarski. That's no small task.
According to Michigan Restaurant and Lodging Association Vice President of Government Affairs John McNamara, restaurants normally provide 51% of the meals consumed on a daily basis. Based on 2018 figures, Michigan is home to 16,543 eating and drinking establishments, with $17.9 billion in estimated sales, according to the National Restaurant Association.
"It's important Michigan take the necessary steps to protect public health, but we also realize the importance of supporting local retail, eateries and stores," said Gary McDowell, director of Michigan Department of Agriculture and Rural Development (MDARD).
"You can still get your favorite foods, just in a different way than before, as we work together to reduce the spread," McDowell continued. "I urge you to continue to support your area businesses, who are often the foundation of our local communities, by buying gift certificates for later use, getting take-out or delivery."
MDARD advises that this is a time to prepare, not panic. Flooding the grocery and convenience stores doesn't allow them time to properly restock items consumers are looking to buy. While the supply chain is intact, and the food and items are available, giving grocery stores time to replenish inventory is critical to ensure everyone has access to what they need at the store.
Michigan Retailers Association's Meegan Holland said the organization is monitoring and interpreting the latest state and federal aid packages for their 5,000 member businesses — some of which are struggling during the COVID-19 spread.
"But some stores are doing well — like grocery stores," she said, noting that Michigan Retailers is encouraging shoppers not to hoard items like toilet paper, milk and produce.
"Grocers are working really hard to keep the stores clean and shelves stocked," Holland continued. "I am told a family of four can get by with 17 rolls of toilet paper in a couple of weeks. Just buy what you need and there will be enough for everyone."
Bednarski said the dramatic shift in consumer food-purchasing habits and consumption has caused a temporary price increase at the retail level for many basic household grocery staples, including eggs, dairy, and meats.
Longer-term Bednarski expects the price pendulum to swing in the opposite direction, at least at the farm-level.
"We're already hearing market forecasts calling for significant price declines in literally every major commodity sector of U.S. agriculture," Bednarski said. "Market analysts are predicting that a COVID-19-induced recession will cause producer pay-price declines of 20% in dairy and 30% to 40% declines in pork and beef products, for example."