As you negotiate rent for next year's crop ground, there's an option that gives both farmers and landowners the chance to benefit from good crop years.
Ed Farris is with Purdue Extension in Huntington County. He says that in a flex lease, farmers and landowners share revenue.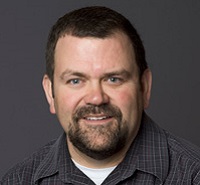 "A flex lease would be a type of leasing arrangement where you start with a certain agreed-upon level to be paid as a landowner that is 90 percent, typically, of what the agreed-upon cash rent is in th e area. There's a lot of negotiation that can go into that discussion."
Farris says that along with the cash rent, the farmer pays a bonus to the landowner based on the success of the crop.
"So if you have good prices and good yields, revenue stream is better, then the farmer will share that."
The amount of the bonus can vary. According to Purdue's Center for Commercial Agriculture, bonus payments averaged $59 per acre from 2007-2013. But, from 2014-2019, bonus payments for flex leases were at zero.
"Commodity prices did not fluctuate a lot over the course of time and you may receive less than what you could with just a fixed cash lease."
But things have been looking up for flex lease bonuses lately. Landowners have received bonus payments for the last three years, and 2021 brought the largest recorded bonus payment at $137 per acre.
Farris says the flex lease arrangement benefits farmers and landowners who have a good relationship.
"You have to have that annual discussion to really pay attention to what is going on with commodity prices and the yields of your particular area. There are a lot of landowners that are wanting to be more engaged in agriculture discussion and understand what the trends are, so I think that person would be interested in getting involved with this type of leasing arrangement."
You can find templates for these and other leases at Ag Lease 101.